Astrology Lecture

on Ian Dury

I will be giving a lecture on my approach to chart reading, using Ian Dury's astrology, at the Brighton and Hove Astrology Circle from 8pm on 21st October. The Circle runs at Revitalise, 86 Church Road, Hove and is a very nice friendly group. Cost £5 or £4 members. Please excuse the obvious title...

The president of the United States has a massive set of tasks. Click here for a look at what his locational astrology has to say about this.




Site Guide

Features of this site include: -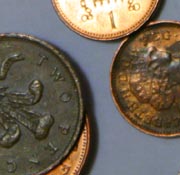 During 2008 I was involved in a writing project. To limit trade, I upped the price of my readings. Now I'd like to do more readings again, so in person readings are a bargain £50.
Writing
There are many pieces of writing on this site, for instance
To Hell and Back, which looks at connections between my experiences in Norway and the Astro Geography lines where I had those experiences.
Paul McCartney
"When the young Paul McCartney wrote this song, perhaps he was tuned into the fact... that Pluto would be opposing his Sun in 2006, challenging his very Gemini self with the reality of aging." (from "When I'm Sixty-Four" written 2005).
From my article "When I'm Sixty–Four" in the June/July 2006 edition of "The Mountain Astrologer" magazine. Before the split and subsequent divorce.